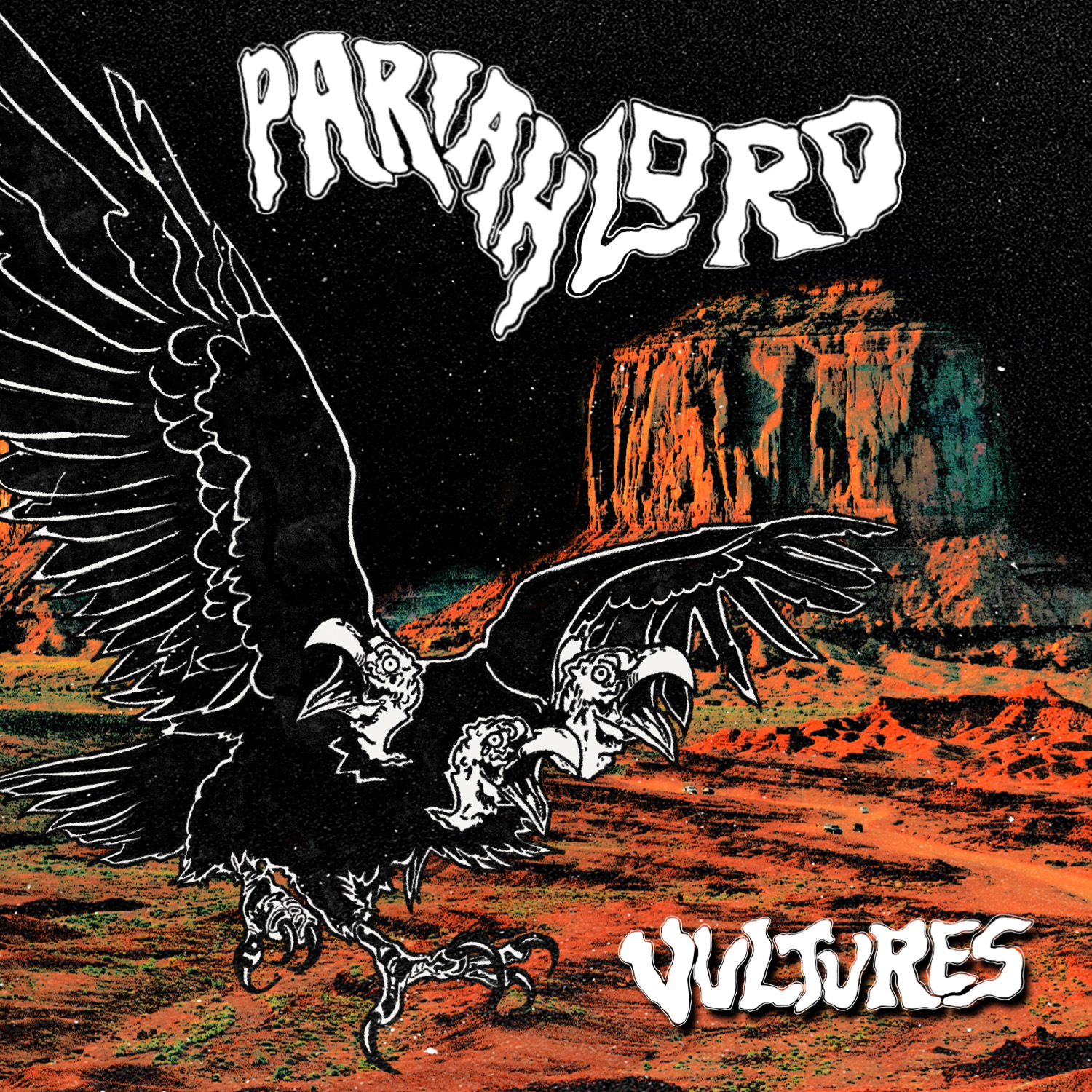 "Vultures" (Album)
Released September 2, 2022
Tracklist:
1. Vultures
2. Dead Man's Hand
3. Super Mega Ultra Van
4. This Is The Voice Of… (feat. Robert Kingham & Stephen Coates)
5. Vrillon
6. Valley Of The Roses
7. Halcyon Pt. I
8. Halcyon Pt. II
All tracks written by Jan Kurtze, Philipp Röttgers, Carsten Schmitt. Lyrics by Carsten Schmitt.
Release date: September 2, 2022
"Vultures" is the first album by German stoner rock band PARIAHLORD. PARIAHLORD play heavy stoner tracks with complex progressive rock elements and take the audience on a dusty desert excursion.
PARIAHLORD are Carsten Schmitt (guitar and vocals), Jan Kurtze (bass guitar) and Phil Röttgers (drums).
The band was formed in 2019. The first EP "Embrace the Misery" was released in 2020 and was an instant success in the stoner rock scene.
"Vultures" was recorded at Gernhart Studios in Troisdorf with producer Martin Buchwalter (Destruction, Tankard, Paul Di'Anno, Jen Majura and more) in 2021. All the songs were written by the band, the lyrics were written by lead singer Carsten Schmitt.
The album was released on Boersma-Records on September 2, 2022.
The title track "Vultures" was released as the album's first single on June 17, 2022 (music video by Der Urban). On August 2, 2022, the band will release the second single "Dead Man's Hand" (music video by Kate Röttgers & Phil Röttgers).
Artist Sasha Xenia, who has been responsible for the band's artwork from the start, also created the album artwork.
The album features Robert Kingham of the creative duo "Minimum Labyrinth" and Stephen Coates of the band "The Real Tuesday Weld" as guest stars.